Need to sell your old furniture? Or want to buy a secondhand laptop? Nowadays, you can sell and find old or new products on apps such as Bukalapak and OLX. Those apps provide place for selling and buying to us. By clicking those apps we can buy and sell new or secondhand products.
And, here, JAKPAT wanted to know what respondents' opinions about Bukalapak and OLX apps. Before asking the questions to respondents, we firstly conducted two surveys before to obtain respondents who have not installed Bukalapak and OLX apps. After obtaining respondents nit having and installing Bukalapak and OLX apps, we asked them to install the apps. After installing the apps they were given another survey, in this case, this discussed survey. The last survey is followed by 20 respondents installing Bukalapak and OLX apps.
1. THEIR OPINIONS ABOUT THE APPEARANCE OF BUKALAPAK APP
On this question, after installed the app, we gave them a scale Inflatable water slide for sale Canada question asking their opinion about the appearance of Bukalapak app. We found out that majority of respondents think the appearance of Bukalapak app is fair (60%). And only 30% of respondents think that the appearance of Bukalapak app is interesting.
2. 25% OF RESPONDENTS THINK THE APPEARANCE OF OLX APP IS GOOD
When asked about the appearance of OLX app, half of respondents think that it is fair. Nevertheless, we found that 25% of them think that it is interesting and 15 of them say very interesting.
3. BUKALAPAK VS OLX
We wanted to know respondents' opinion about the features and other specifications inside the apps after installing them. Thus, we provided a grid question, in which can ask some questions in one question number.
Loading speed
We did not obtain a majority answer, but most respondents think the loading speed of Bukalapak and OLX apps is fair (45%). Nevertheless, we found that more respondents think the appearance of OLX is better than Bukalapak (40% vs 35%).
Availability of sold goods
Availability of sold goods in OLX is considered better than Bukalapak (55% vs 45%). It shows that people find more goods or products when using OLX app than Bukalapak app.
Features on app
Half respondents think features on Bukalapak app are fair while only 45% of respondents think they are fair on OLX app. More respondents consider features on OLX app are good than Bukalapak app (45% vs 30%).
Ease of use
Majority of respondents think that Bukalapak app is easy to use (60%). And fewer respondents think OLX app is easy to use (40%). Majority of respondents consider OLX app is fair to use (55%).
Here, we can see the good points between Bukalapak and OLX apps according to respondents' opinions.
4. BUKALAPAK OR OLX?
After considering plus and minus factors for Bukalapak and OLX apps, there is fifty-fifty chance that respondents will use more often one of those two apps.
For more detail you can download XLS report at the button below. JAKPAT report consists of 3 parts which are 1) Respondent Profile, 2) Crosstabulation for each question and 3) Raw Data. Respondent profile shows you demographic profiles ( gendr,age range, locationby province, and monthly spending). Cross tabulation enables you to define different demographic segment preference on each answer.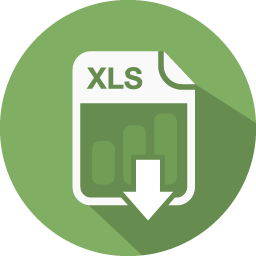 Click the icon to download XLS report
And also PDF Report here:
http://www.slideshare.net/JAKPATAPP/survey-result-by-jak-pat-leading-mobile-market-research-in-indonesia-49444926
Ready to Send A Survey?
or Get A Sales Quote by filling this form or Call to +622745015293