Cosmetic trend growing rapidly. Competition not only enlivened the beauty industry local products but also international brands. The rapid online businesses make choices for cosmetic products is very diverse. Even products that were not previously available Indonesia, nowadays, can be easily accessed through online business. We were curious about cosmetic purchasing trends among our female panels. We involved 1002 women respondents with diverse age range. The majority of respondents who participated aged 20-25 years.
In this survey, we split teh questionnaire into two categories, namely makeup products and skincare products. We started with a survey by asking which products they buy regularly. The majority of respondents (34.53%) claimed to buy both, while 34.03% of them prefer to buy makeup products, and 31.44% of them purchasing skin care products.
We went on the following questions into two categories, the question for the make-up product categories and questions for skincare products. For those respondents who regularly make purchases in both these categories would receive all the questions.
1. Frequency of purchase
We started with a survey by asking how often respondents make purchases both make-up and skincare products. Both categories showed the same trend, the majority of respondents admitted buying a product make-up and skincare once a month.
2. Point of Purchase
When we asked about the place of purchase, This two category show a different trend. The majority of respondents buy makeup products at the official counter, while majority respondents who buy skincare products regularly, buy it in the minimarket.
3. Lazada is the most visited website to buy make-up and skincare products
Although the majority of respondents claimed to buy offline, buy it directly at the official counter or store, online purchases also can not be ignored. We noted that  23.39% of respondents who bought the product make-up, do the purchase through e-commerce websites, while 17.7% of respondents who buy skincare products also did purchase through the website. Both categories showed similar results that Lazada is the most preferred website to purchase cosmetic products
4. Tokopedia  is the most visited marketplace sites for makeup products and skin care products purchase
Similarly, websites, marketplace also showed similar results. Tokopedia becomes the most preferred marketplace site for the purchase of cosmetic products, both  makeup products and skin care products.
5. Top 5 frequently purchased products
Cosmetic product is very diverse. Starting from products to eyebrows, eyes, face, to the lips. We wanted to collect data, variants of which products are most often purchased by the respondents, both for makeup products and skin care products. And here's the answer:
6. Prefer to buy at the store rather than online
The splendor of cosmetic products via online sales, making us assume that many respondents would prefer to buy online with all the conveniences. When we asked if they had to choose between buying online by buying directly at the official counter, turned out to be 82.53% of them answered choose to buy offline, directly to the official counter.
We asked to respondents who prefer shopping online purchases compared to the store about their reasons. The majority (69.71%) expressed a preference for online purchases due to the more practical, and affordable (55.43%).
While respondents who prefer to buy directly into the store, the majority of them stated that enable to try the tester is one of their reasons (56.47%). Additionally, personal experience to be able to see and touch the product yourself is also the reason they buy offline (52.96%).
7. Expenditure of last time purchase
We also asked respondents to mention the nominal of money they spent in their last purchase. And here it is:
8. Majority of respondents do online information searching before purchasing
It turned out to search for information online is essential before purchasing cosmetic products by the majority of respondents (80.94%). Googling is the most widely taken by the majority of respondents (73.24%).
For more detail you can download XLS report at the button below (bahasa). JAKPAT report consists of 3 parts which are 1) Respondent Profile, 2) Crosstabulation for each question and 3) Raw Data. Respondent profile shows you demographic profiles ( gender,age range, location by province, and monthly spending). Cross tabulation enables you to define different demographic segment preference on each answer.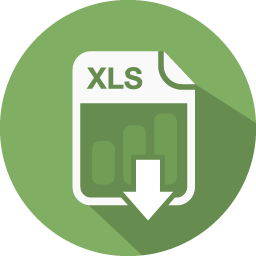 You can also download PDF here:
Ready to Send A Survey?
or Get A Sales Quote by filling this form or Call to +622745015293