Living in digital world has been leading us into a new shopping experience. Today, people can shop everything they need in just one click and their purchase will be sent home in short time. The changing experience of shopping activity also occurs in their transaction payment method. Numbers of brand have been offering cashless payment method for their customers. The cashless payment may be done in several ways, although the most common one is using money deposit method. By using account or particular member card, we deposit several amount of money to be used in our transaction. This condition then leads us to the term of "digital wallet".
We conducted a survey regarding digital wallet among Indonesian internet user in order to understand their usage in electronic transaction. The population of this survey was 82 million users as it was calculated as the total number of Indonesian netizen in 2014. Using Slovin formula to measure the perfect sample size, we sent our questionnaire toward 1.515 respondents in nationwide to represent our population.
Several findings have been found in our survey, but there is a notable highlight to summarize our overall finding. Interestingly, we cannot precisely found the linearity between the high level of internet penetration among Indonesian internet user and their adoption of digital wallet for payment method. Apparently, the lack of understanding on how to use this service has been the main obstacle faced by most Indonesian internet user.
In order to capture the right insight from our respondent, we classify them into two categories, those who has digital wallet and those who doesn't. From this survey we find that 44% of our respondent in this survey already have digital wallet. However, there are different types of digital wallet owned by male and female Indonesian internet user.
Different types of digital wallet owned by respondents are not only happen between men and women. Respondents in different ages also tend to own different kind of digital wallet. T-Cash is more popular among the 20-25 year old respondents, while Indomaret Card/Mandiri e-Money is more popular among the 30-35 year old. However, PayPal seems to dominate the market of overall respondents in various age groups.
We further try to expand our understanding by asking several questions toward respondent who have the experience of making transaction by using digital wallet. From our data, only 87% of them ever try to purchase with it. Their main reason of using digital wallet is because this service is considered as an easier way to pay.
Surprisingly, although the number of respondents in this survey who have tried digital wallet for transaction was relatively high, but their frequency of using digital wallet was low. The average frequency of using digital wallet was only 1-3 times in a month.
Our male and female respondents in this survey also said that they tend to use digital wallet in different place. Our male respondents mentioned minimarket, online marketplace, digital content provider, Gojek, and supermarket as the most common places to use digital wallet. In other hand, our female respondents mentioned minimarket, Gojek, online marketplace, coffee shop and restaurant, as well as movie theatre as places to make transaction with digital wallet.
Regarding their habit to top-up their digital wallet balance, our respondents in this survey do not have specific time to top-up.
Moreover, we would like to discover where respondent top-up their digital wallet balance. Among all the list of places to top-up, ATM was picked as the most favourite place for our respondents to reload their digital balance.
Regarding the amount of reloading respondents' digital balance, we asked them how much amount they spend each time they make top-up. Most respondents said that they were reloading IDR 50-150K per top-up.
In order to better capture the insight of digital wallet user, we asked one question toward respondents who already own digital wallet but never use it for transaction. Apparently, their main reason was different between male and female respondents.
At last, we asked to 56% respondents in this survey who never own digital wallet at all. We asked about their main reason of not having digital wallet. Apparently, their main obstacle was they don't understand how to use digital wallet service.
For more detail you can download XLS report at the button below (bahasa). JAKPAT report consists of 3 parts which are 1) Respondent Profile, 2) Crosstabulation for each question and 3) Raw Data. Respondent profile shows you demographic profiles ( gender,age range, location by province, and monthly spending). Cross tabulation enables you to define different demographic segment preference on each answer.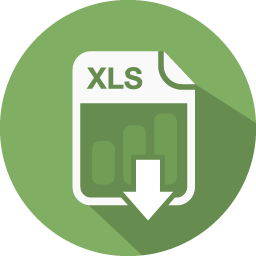 You can also download PDF here:
Ready to Send A Survey?
or Get A Sales Quote by filling this form or Call to +622745015293