Several weeks ago I chatted with expat living in Jakarta at one discussion forum and he asked me if the insurance industry in Indonesia is attractive enough to grow even further. It raised me an curiosity whether we citizen have reached the same importance level of using the products. He later stated that in the next one-two year, the insurance market will be doubled to more than 20 per cent growth.
As an Indonesian citizen, and also world citizen, I myself found out that insurance has important aspect in my life. It can be health insurance, life insurance, … also motor insurance (even though I don't own vehicles at the moment — prefer to ride by public transportation). Indeed Indonesia now has more than 250 millions citizen growing in the middle level, but the tasks are bigger: trust & importance.
So I made some little research about insurance products and how it could affect somebody's life. The survey was done through Jakpat to 259 panelists, where 137 answers from female and 122 answers from male. When presented in pie chart, the percentage came off as this.
Here it is found that apparently top three seems to be mainly concentrating in the Java provinces. The capital city reign the first place by 35.91%, followed by West Java with 5.41% differences, and East Java by 3.09%, while Yogyakarta came with the stark contrast of 6.18%, a significant lower number than the rest of the above. It is understandable that Jakarta and other provincial in Java are at the top of the list mainly because Java contributed around 53 percent of the economy, better government, sophisticated financial service, and much better infrastructure. East Java, West Java, and Central Java have been developed a lot more than other provinces in the outer islands for a long time.
On the possession of insurance policy, out of 259 answers, there are 163 panelists saying yes and 96 saying no, showing that the awareness of Indonesian in having an insurance is improving. It is proving the statement from the chairman of the Indonesian Life Insurance Association (AAJI), "The rapid increase of the awareness is inseparable from the active role of marketers, insurance companies, hospitals, changes in law, as well the emergence of a number of new fatal diseases, such as the Ebola virus, bird flu, which further underline the importance of health insurance coverage." The difference of 25.86% between yes and no can be considered as significant in the study.jumping castle for sale
Interestingly, for the type of insurance, out of three options given (health, life, and motor vehicle) health insurance reigning with the huge gap compared to other two. While health insurance lead with the highest percentage of 82.21%, life insurance decrease to second place by huge gap of 45.4%, and another significant decrease on the third place in motor vehicle by 17.18%.
Out of 163 answers, the majority panelists only own one insurance product by 58.9%, which makes a big difference compared to those that own two kinds of insurance by 27.61%, followed by the rest.The high percentage of participant with an insurance might be related to the habit of Indonesians in general: as a "risk takers", Indonesians had strong element of religion in their view of life, so they deem sickness and death as the will of God or fate, therefore causing in the low awareness in getting insurance. Nowadays, as Indonesians are introduced to the concept of life insurance and later, had been able to discern the differences between life insurance and health insurance, the number of people with two kinds of insurances also significant.
Also, the budget spent for insurance product is also found still low, which is less than Rp 250,000,-, by 38.04%. The reason of why the lowest expense is chosen by the Indonesians might due to the circumstances involved: the price of daily groceries that easily rise in any minute, especially during the rise in oil price (BBM). It is understandable within that reason to be frugal and prioritize the food than to pay for insurance that doesn't directly give impact in their lives.
Anyways, insurance industry in Indonesia market is now improving with the merging of Askes and Jamsostek into BPJS with new and simplified system, which helps for middle to low level citizen to register the insurance account. Also, the awareness campaign of this insurance product from government helps the industry to grow.
Looking beyond findings, another concerns from the insurance industry is still about trust. The business of insurance is about selling a promise. It becomes a point of strategy for every insurance company in Indonesia to grow the market, since knowledge, awareness of insurance product is still low. It is important for insurance companies to educate the public on insurance awareness through various public communication channels. 
So, are you yay or nay for insurance products?
For more detail you can download XLS report at the button below. JAKPAT report consists of 3 parts which are 1) Respondent Profile, 2) Crosstabulation for each question and 3) Raw Data. Respondent profile shows you demographic profiles ( gendr,age range, locationby province, and monthly spending). Cross tabulation enables you to define different demographic segment preference on each answer.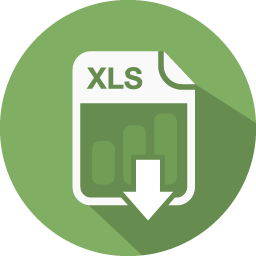 Click the icon to download XLS report
If you're interested to do survey on retail and consumer goods field toward our respondents, we have over 31,000 mobile respondents ranged from age 17-50 years old, smartphone active users, and located in all regions of Indonesia that has installed our app and readily answering your survey. Those 31,000 respondents has been verified, profiled, and continuously tracked to make sure you get the updated profiles of them. Our respondents has been profiled based on their demographic (age,gender,location, spending level, profession,religion), lifestyle habit (smoking/non, gamers/non, wearing glasses/non, frequent flyer/non, online shopper/non), and also brand consumption level ( brand A users, brand B users in FMCG, Retail, E-commerce,etc). 
If you want to do research toward our respondent, please signup here and directly create your survey there. Or directly contact our Bizdev - Chrisprastika at +62-878-3908-9833. To non-Indonesian client, we offer free translation from foreign languages includes English, Chinese,Hindi,etc.