Game always has fanatic fans, start from gembot, play station, until game online. Along with the development of smartphone, mobile gaming applications also not escaped the attention of fans of the game or even users who had previously not game players. Easy access to get and play mobile games making it one of the types of applications that users are looking for. Therefore, Jakpat want to know the behavior of mobile game players to access the games on their mobile phones. The survey involved 1912 respondents Jakpat which are game players
We started the survey with the question of how respondents find the new mobile game. We asked them to choose from which are they usually find a new game, the majority of respondents said that find themselves in the AppStore, then get a recommendation and an invitation from a friend.
Then we asked them how many hours they play mobile game in a day, majority of respondents (44,4%) said that they play game for 2-4 hours a day. While respondents who play for more than 4 hours are just 14,33% of them. We also asked respondents how many new games downloaded per month, 51,41% of them said 2 – 4 games.
We were wondering when respondents going to download the game, what are things that they notice. Apparently, there are five things that become concern of respondents. First is screenshot, second is game description, third is rating quality, then number of download and number of user gave rating. These 5 things indicate whether the game is good enough to be downloaded or not. However, 42,47% of respondents stated that they willing to download new game although number of downloads still small.
For some people, trying out the game by themselves bring a satisfaction, so that decision to play the game or not taken after their own try. That's also felt by the majority of respondents. 88,6% of them stated that will try the app for some minutes if they don't likeit they will directly uninstall it. It is become so reasonable 79.91% of the respondents have never purchased an application. So if they don't like it, they can uninstall easily.
For more detail you can download XLS report at the button below. JAKPAT report consists of 3 parts which are 1) Respondent Profile, 2) Crosstabulation for each question and 3) Raw Data. Respondent profile shows you demographic profiles ( gendr,age range, locationby province, and monthly spending). Cross tabulation enables you to define different demographic segment preference on each answer.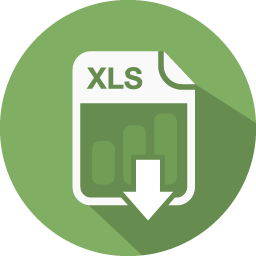 Click the icon to download XLS report ( in Bahasa)
Ready to Send A Survey?
or Get A Sales Quote by filling this form or Call to +622745015293