So apparently, online dating is recently happening… in my office. Some of my colleagues are excited using it, whether they are single or taken! Seeing outside the office space, I found that indeed, online dating has been emerged in Indonesia lately. Curious to hear what people thought about their online dating experiences, I asked them… and the answers are interesting. The reason is not merely to find a perfect match, some of them are using to find business partner (!!!) or leverage the friendship circle. Interesting, huh?
There are few online dating applications available throughout the country, both on the web-based and on the mobile-based. It indeed is still new, and many people I asked are using more than one application. Seeing beyond the trend, I am then doing some research about online dating and how it affects market so far.
Using JAKPAT, participants from the study were selected among citizens all over Indonesia. There are approximately 1,000 people that are considered to be legitimate for the study. Parameters for selection were decided to the extent of phone model, gender, age, current domicile (province and city), monthly expense, education background, profession, position at work, and religion.
NEW, BUT CURIOSITY IS HIGH.
Out of 1,000 answers, there are considerable differences by 34% between 'yes' and 'no' answers. It shows that online dating is still new, looking beyond the numbers is still low. Within the surge of technology in modern times, more and more people are interested in the idea of being connected to others and getting to know each other through cyber world. This interpretation sets a viewpoint on what should be considered in reviewing how society interacts nowadays; they expect thrills and something new in how they interact with others, which might just exactly the factor needed to keep a relationship alive.
From 340 panelists who are using the online dating, the majority access is taken from mobile with 69%. An understandable percentage, given that the access through mobile gadget has been more utilized nowadays, especially in Indonesia. Accessing from mobile, IndonesianCupid takes the first rank application used by the panelist with 45.59%, followed by Tinder with 28.24%, Match with 27.35%, other option (setipe, badoo, beetalk, etc.) by 25.29%, and Wavoo by 15.29%.
Funny thing is, even though IndonesianCupid rules the chart, it is found that Wavoo, the new-comer of online dating app, takes the best user experience. Here, language style and the simplicity features become the main point to engage better with the user.
Yes, simplicity. From the research, we found out that clean and simple content raise the utmost priorities. Aside to photos, age and gender specific, Indonesian people tend to seek significant match by looking the religion, personal status, and occupation.
Chat feature become the value added when each other becomes match, with 48% of the panelists are comfortable with the chat features (stickers, online status, read status) in the firsthand, which make this option rule the chart by 56.36%, along with the easiness to not moving to other platforms (24.24%), and the simple navigation (19.39%). If it has to be moved to another chatting platform, BBM still holds the reign by 68%, followed by LINE with 60%, and Whatsapp with slight difference of 58.67%. It is found that sharing account to new people is the most secured rather than sharing cellphone number, to avoid things unwanted in the firsthand.jumping castle for sale
FRIENDSHIP COMES FIRST
Since it is still new, the most reason people using online dating is to lookfor new friends (88.24%), followed by looking for significant other with 43.24%, and looking for new business partner by 36.47%. This result is in sync with the survey conducted by Pew Research Center, where it states most people who use the internet go to online dating sites as a way to "meet new people", higher percentage by 6% compared to the reason "to find a better match". The survey has also show that one quarter of online daters (23%) claim that they themselves have in fact entered into marriage or long-term relationship with the person they met at the online dating sites. The fact that they still stay as users further shows that they might drive by other needs, such as looking for new friends or gaining circle.
In cyber world, it is common that most of the acquaintances online don't even have the slightest occasion of meeting face to face, and in this case, the phenomenon also works, too. 'Rarely met' is been described in 47.06%, followed by apparent differences of 'never met' by 36.76%, often met (14.12%) and always met by (2.06%).
To further understanding this result, we have to take a look at the research conducted by Pew Research Center regarding negative experiences on online sites that majority of the online users felt on some occasion that their profiles has being seriously misinterpreted by someone else, and this has been suffered often with women (42%) rather than men (17%). Even 28% of the users claimed that they have been contacted through online sites or app in a way that made them feel uncomfortable, harassed even. At the chart below we can see some precautions made when dealing with this kind of incident, mostly unfriend/block the said person.
The result "rarely meet" can be understood when we take a look at the statement below.
KEEPI IT UP!
When asking the satisfaction factor in using the online dating platform, panelists who answered "slightly" fall on 53.53%, followed by noticing differences of 'yes' on 42,96%, followed by 'no' answer with gaping difference by 4.41%. The big number of slightly satisfied is merely due to a new experience to a new platform with still, little impact on personal life (40%). Also, most panelists are thinking it is a bit shameful to use online dating (20%).
Nevertheless, the major 'yes' answer at about 77.35% showed that most of the participants might came to the site on a whim (whether recommended by friends/relatives or through pop-up advertisement) and already experience the fun and its function, compared to the 'no' answer in about 22.65%. New things are always good to try!
For more detail you can download XLS report at the button below. JAKPAT report consists of 3 parts which are 1) Respondent Profile, 2) Crosstabulation for each question and 3) Raw Data. Respondent profile shows you demographic profiles ( gender,age range, location by province, and monthly spending). Cross tabulation enables you to define different demographic segment preference on each answer.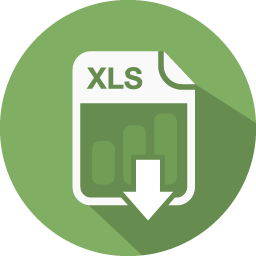 Click the icon to download XLS report (Bahasa)
Ready to Send A Survey?
or Get A Sales Quote by filling this form or Call to +622745015293