Webtoon is a term used to describe South Korean webcomics or manhwa, published online. In South Korea more than 3 million Korean users paid to access online manhwa, and 10 million users read free webcomics. Here, Line Webtoon is one of webtoon portals giving a free access to read Buy inflatable water slide Canada webtoon. Having seen the uprising popularity of webtoon, JAKPAT were curious to conduct a survey regarding Line Webtoon users. Thus, we published a survey concerning webtoon to some of our Line user respondents. From 519 respondents, only 200 respondents have webtoon app in their smartphones.
We asked our respondents what their reason for reading webtoon. It turned out that the story of webtoon attracts them to read it (77.5%). The rest of respondents said getting line point and picture quality of webtoon are their reason for reading webtoon.
As we know line webtoon provides webcomics in several languages, thus we also wondered in what language our respondents often read the webtoon. The result showed that webtoon in Bahasa is the mostly read by our respondents (62.21%). And only 34.30% of respondents read both Bahasa and English webtoon.
In 1st April, several Indonesian webtoon authors create an April Mop event to their readers. They write a chapter of another author's webtoon, thus the story and the picture are different from the original story. We were curious in knowing their response towards this event. Thus, we gave a scale question to assess the event. It turned out that 42.17% of respondents felt okay with the event.
The stories of webtoons are categorized into several genres, from romance to horror. Here, we asked our respondents what their favorite genre webtoon. We found that comedy is the most favorite genre as 69.77% of respondents chose this genre. Other genres liked by our respondents are romance, drama and fantasy. If we look into xls report, we can see the different between female and male respondents. Our female respondents tend to like romance, comedy and drama webtoon, while male respondents tend to like comedy and action webtoon.
Will our respondents recommend line webtoon to their friends? We gave a scale question to know the probability of recommending line webtoon. We found that 37.79% of respondents are quite willing to recommend line webtoon to their friends.
We asked our respondents to mention their three favorite webtoons. And we found that Tahilalats, My Prewedding and Noblesse are their favorite webtoons.
Majority of our respondents think that webtoon needs to be improved (78.49%).
Thus, we asked what kind of improvements needed by webtoon. It turned out that the quality of picture, sound, and translation are the points should be improved.
For more detail you can download XLS report at the button below (bahasa). JAKPAT report consists of 3 parts which are 1) Respondent Profile, 2) Crosstabulation for each question and 3) Raw Data. Respondent profile shows you demographic profiles ( gender,age range, location by province, and monthly spending). Cross tabulation enables you to define different demographic segment preference on each answer.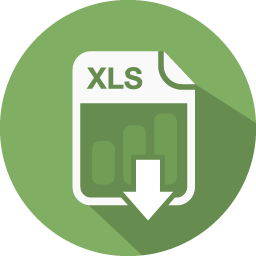 You can also download PDF here:
Ready to Send A Survey?
or Get A Sales Quote by filling this form or Call to +622745015293