Infant needs have different characteristics to the needs of adults. Besides being much different in physical condition, baby's development makes their needs be a concern for parents. Therefore, the election needs of infants is considered by parents.
Mom often deciding which product that will be purchased in the household, especially to the baby gears and needs. Almost all the needs of an infant or toddler is determined by the mom. Therefore, the role of the mother in household spending is very important.
Therefore, this time Jakpat has conducted a survey on the purchase of the baby's needs by involving respondents who are all women, in several major cities in Indonesia. This was followed by mothers of children from 0 months – 5 years. 103 people were involved in this survey, 37% of them aged 26-29 years, (34%) 30-35 years, (20%) 20-25 years, and (8%) 36-39 years.
Currently the diaper become one of the basic needs of mothers with babies. The main reason is because of practical use of diaper. This is also demonstrated by our respondents, 85% of respondents claimed to put their child's diaper. The majority of respondents use it throughout the day, while 20% of respondents admitted to wear them only at night and the 16.47% of them use it when away from home.
Diapers should be changed every 5-6 hours, therefore, at least in one day at least 4-5 baby diapers should be changed. However, our findings say the contrary, the majority of respondents (82.35%) admitted only change 1-3 diapers per day. This is quite surprising considering the use of diapers that are too long is not good for the health of the baby's skin.
Baby needs is a very potential market for businesses. Therefore, it is not surprising that there are many brands of baby diapers. We tried to ask the respondents, what brands they use. More than half of respondents said using Mamy Poko (56.47%), while 20% use Pampers. 
More than half of the respondents chose diaper shopping earlier in the month (68.24%). While the 22.35% chose to buy at the end of the month. This may be influenced by the time payday each household.
Despite of  many mothers who use diapers for their children because it is practical, there are also women who do not use it. In our survey, there are 15% of moms who did not use it. The reason also vary, the majority (40%) say diapers are not good for the health of their skin, while 33.33% reported not using to save money.
In addition to diapers, formula milk also primary needs of infants and toddlers. 71% of respondents claimed to give their children formula milk. Within a week, the majority of respondents spend 1-2 tins (1 tin = 800 g) (57.75%).
There are many brands of formula milk on the market. Brand choice can be hard to do for moms. We asked what factors are affecting mothers in selecting a formula. 49.30% voted for the composition or ingredients, while the 15.49% of its recommendation of a pediatrician, while a family recommendation and price are equally 12.68% of respondents.
Nowadays, shopping options are very varied. We want to know the preferences of the shopping place for baby needs. Apparently, the majority of respondents prefer the supermarket to shop for baby (46%), while 34% of them chose minimarket. 
Different tendencies indicated by buying clothes, buying clothes for babies and children the majority choose to buy at the baby store (76%).
Baby's growth is very fast, so it is not surprising that baby clothes quickly changed size. Therefore, we also asked the mothers what they do for goods that are not used anymore. More than half of the respondents claimed to save (56%), while 40% of respondents giving it to other people, and only 4% who claimed to sell.
9 out of 10 respondents claimed never buy used for their child. The majority of the reason for the issue of cleanliness (42.53%). Moreover, didn't used to buying used goods (21.48%).
Every parent would want the best for their children, including babies in terms of shopping needs. This can be seen from the factors that influence the purchase decision. We asked respondents to rank factors, and the rank obtained as follows:
For more detail you can download XLS report at the button below. JAKPAT report consists of 3 parts which are 1) Respondent Profile, 2) Crosstabulation for each question and 3) Raw Data. Respondent profile shows you demographic profiles ( gender,age range, location by province, and monthly spending). Cross tabulation enables you to define different demographic segment preference on each answer.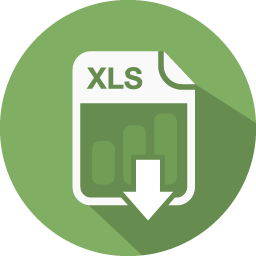 You can also download PDF here:
Ready to Send A Survey?

or Get A Sales Quote by filling this form or Call to +622745015293