Homecoming is a yearly common phenomenon in Indonesia for celebrating Eid al-Fitr with other families. As we know, Indonesia has many populated islands and not all people living in an island are from the same family. Thus, when Eid al-Fitr comes, they will visit other families' houses or visit their parents' houses.
Here, because of the upcoming Eid al-Fitr, JAKPAT wanted Inflatable water slide for sale Canada to know people behavior when welcoming Eid al-Firt with Homecoming. This survey is followed by 500 respondents in Jabodetabek, 200 respondents in Bandung, 200 respondents in Surabaya and 200 respondents in Yogyakarta.
Here is the infographic of this survey
Private car still becomes the main choice for homecoming
We provided some options of transportation that will be used by our respondents, and it turned out that the highest percentage is on private car: Jabodetabek (36.36%); Bandung (36.9%); Surabaya (39.29%) and Yogyakarta (38.4%). People in Surabaya are the most respondents will travel by their cars for homecoming. Public transportation is still infrequently used by them for homecoming. More than 20% of respondents in Bandung and Surabaya also travel by motorbike for their homecoming.
Where are they going?
We also were curious in knowing their homecoming destination, thus we asked where they would be going. It turned out that +25% of respondents living in Jabodetabek will go to Central Java and West Java. The trip from Jabodetabek to Central and West Java still can be reached in 1 day (from 6 to 10 hours). It might be the cause motivating them to travel by private cars. Respondents living in Surabaya tend to have families living near their house, as we can see that most of them will travel to cities around East Java (73.21%). Respondents in Yogyakarta also tend to have other families living near Yogyakarta. As shown on the infographic, +50% of them will travel to cities in Central Java and Yogyakarta. Lastly, respondents living in Bandung also have families living near them, as we can see that 56.07% of them will travel to cities around West Java.
Travel with family, alone or whom?
So, our last question was with whom they will travel. And it turned out that majority of respondents travel with their family: Jabodetabek (45.45%); Bandung (49.71%); Surabaya (54.17%) and Yogyakarta (41.6%). Several respondents also travel with their big family: Yogyakarta is the most respondents travelling with their big family (28%). Travelling with friends or spouse is low (on average less than 10%), based on the survey result. It shows that people prefer travelling with their family to travelling alone, with friends or with spouse.
For more detail you can download XLS report at the button below. JAKPAT report consists of 3 parts which are 1) Respondent Profile, 2) Crosstabulation for each question and 3) Raw Data. Respondent profile shows you demographic profiles ( gendr,age range, locationby province, and monthly spending). Cross tabulation enables you to define different demographic segment preference on each answer.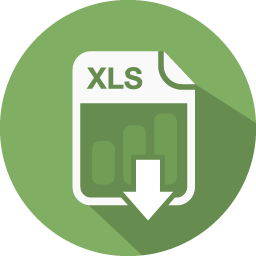 Click the icon to download XLS report of Jabodetabek
Ready to Send A Survey?
or Get A Sales Quote by filling this form or Call to +622745015293