In order to keep our bodies healthy and in a good shape, we do some sports or exercise. When doing exercise we can do it in our home or outside home such as in gym and court, but some exercise makes ourselves close with the nature such as hiking, climbing, diving, kayaking, camping, etc. This exercise is often called as outdoor activities. And here JAKPAT wanted to discover our respondents' hobbies regarding outdoor activities.
1 +75% of respondents do outdoor activities
According to the survey result, we found that 77.58% of respondents ever Buy inflatable water slide Canada did outdoor activities. Then, those respondents are respondents that we asked for more questions in this survey.

2 Most of our respondents like camping
Our respondents said that they like camping most (70.01%). Meanwhile, they also like hiking and diving as their outdoor activities.
3 They prefer not making schedule
Surprisingly, our respondents prefer not making schedule before doing outdoor activities (60.55%). And only 39.45% of respondents make schedule beforehand.
4 +80% of respondents do outdoor activities 1-3 times a year
We also wondered how frequent our respondents are in doing outdoor activities. Thus, we asked them in a year, how many times they go for outdoor activities. It turned out that most of them do it 1-3 times a year (80.4%).
5 They often do outdoor activities with their close friends
Close friends are their companion when doing outdoor activities (70.1%). Other said that their community and family also accompany them.
6 Most of respondents do not buy new outdoor gear or they partly buy new gear and second-hand gear
So, how is about outdoor gear that they need? Do they buy it all? Most of our respondents said that their equipment is partly new and secondhand (39.2%). Other respondents do not have it all (30.65%). For more detail result you may see the XLS and pdf files.
7 Those that do not have outdoor gear needed prefer borrowing their friends' equipment or renting
So, how do they do outdoor activities when not having any equipment? Most of them borrow their friends' equipment (51.64%). The rest are renting from outdoor renting shop and use what they have in home or school.
8 +50% of respondents do not have any favorite outdoor gear brand
While asked concerning their favorite outdoor gear brand, most of respondents do not have any (53.77%). And only 46.23% of respondents have particular favorite brand.
9 For those who have favorite brand brand, Eiger is the number 1 brand
We gave an open ended question so they can fill any brand that they like. And it turned out that Eiger is the most favorite brand. And followed by Consina and Deuter are other respondents' favorite brands.
For more detail you can download XLS report at the button below (bahasa). JAKPAT report consists of 3 parts which are 1) Respondent Profile, 2) Crosstabulation for each question and 3) Raw Data. Respondent profile shows you demographic profiles ( gender,age range, location by province, and monthly spending). Cross tabulation enables you to define different demographic segment preference on each answer.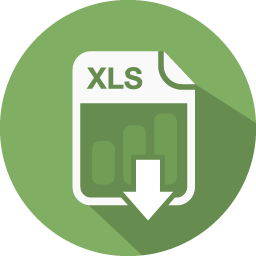 You can also download PDF here:
Ready to Send A Survey?
or Get A Sales Quote by filling this form or Call to +622745015293