Dubsmash probably be fairly well-known applications lately. Many well-known figures such as celebrities who upload Dubsmash videos in their social media. Basically, Dubsmash is an application where users can make video lipsync with a variety of audio recordings. This trend also makes us wonder whether the respondent Jakpat was affected by Dubsmash fever. The survey involved 2008 respondents.
From these 2008 respondents involved in the survey, we found 76.44% of the respondents know this application, while the remaining 23.56% of respondents claimed do not know.
Then we tried to ask the 1535 respondents who know Dubsmash application if they ever made a video Dubsmash their own version. 64.1% of respondents have never made a video Dubsmash. While the remaining 35.1% said it was never made. We were curious, with whom they made the video. 48.64% of respondents stated make with friends, 40.47% of respondents claimed to make it by themself. While 28.86% of respondents with family and 13.67% with spouse.
The majority of respondents reported to have never made a their version video Dubsmash, we asked why they did not make a video Dubsmash. 48.58% of respondents were not interested, while 31.1% of respondents said not having the time or opportunity to make
One of the things that makes Dubsmash became a trend is social media. Dubsmash fever like a rolling snowball. Therefore, we asked respondents whether when making their dubsmash directly upload them to their social media accounts. It turns out 20.78% of respondents stated not directly upload it, while 63.45% of respondents said that had never been made and 15.77% expressed directly upload it after making the video.
We were wondering, from 1535 respondents who claimed to know Dubsmash applications, of which they know about this application. 59.87% of respondents know of famous personalities or celebrities, 37.72% claimed to know from friends, while 26.32% knew of the mass media.
For more detail you can download XLS report at the button below. JAKPAT report consists of 3 parts which are 1) Respondent Profile, 2) Crosstabulation for each question and 3) Raw Data. Respondent profile shows you demographic profiles ( gendr,age range, locationby province, and monthly spending). Cross tabulation enables you to define different demographic segment preference on each answer.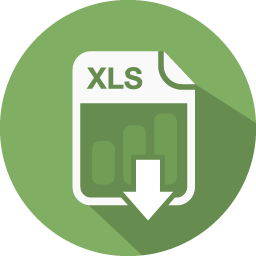 Click the icon to download XLS report ( in Bahasa)
Ready to Send A Survey?
or Get A Sales Quote by filling this form or Call to +622745015293