Minimarket is no longer a new thing in Indonesia, it can be found in most areas in Indonesia. Shopping in minimarket has been part of Indonesian lifestyle, start from shopping daily needs until buying train ticket can be done at minimarket. Therefore, Jakpat wants to know Indonesian minimarket shopping habit. This survey involved 5066 respondents.
When we asked to respondents about their shopping intensity in a week , 45.66% of respondents answered once a week. While 39.89% of respondents said 2-3 times a week making purchase at minimarket. It shows that majority of respondents do shopping at minimarket at least once in a week. Apparently, shopping at minimarket has been part of respondents daily needs.
There are few well-known minimarket brands in Indonesia, namely Indomaret, Alfamart, 7eleven, CircleK, Lawson, etc. When we asked which minimarket most frequented by respondents, 51.7% of them chose Indomaret, 37.49% of them chose Alfamart. While rest of respondents chose other options. This may indicate that Indomaret and Alfamart is two minimarkets most visited.
After that, we asked for reason why they shopping at that minimarket. Then we got 74.93% of respondents said that store close to their location, 23.66% of respondents said that because of store proximity to their office/campus/school, while 15.81% said because it has price cheaper than others.
Minimarket provides variety of daily needs. In addition to its easy access, many of them are open 24 hours, it means that whenever consumers can obtain their needs at any time. When we asked what items are usually bought at minimarket, they said snacks, drinks, cigarette, soap, ice cream, instant food.
The intensity of minimarket competition made us ask the respondents whether they visit the same brand of minimarket. The we got the result, 74.1% of respondents said that they don't always visit to minimarket with the same brand. On the contrary, 25.9% of them said they always go to minimarket with the same brand.
As already mentioned above, there are two major players in the retail market, Indomaret and Alfamart. We tried to map the intense competition between the two minimarket through this survey. In Java, there is fierce competition DKI Jakarta, West Java and Banten. Whereas in Central Java, East Java, and Yogyakarta, Indomaret win the competition. Another case in Sumatra, Indomaret win almost in all areas except Jambi Sumatra and West Sumatra. 59% of respondents in West Sumatra go to others minimarket, not Indomaret or Alfamart.
For more detail you can download XLS report at the button below. JAKPAT report consists of 3 parts which are 1) Respondent Profile, 2) Crosstabulation for each question and 3) Raw Data. Respondent profile shows you demographic profiles ( gendr,age range, locationby province, and monthly spending). Cross tabulation enables you to define different demographic segment preference on each answer.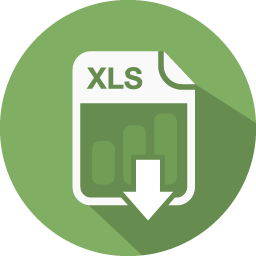 Click the icon to download XLS report ( in Bahasa)
Ready to Send A Survey?
or Get A Sales Quote by filling this form or Call to +622745015293